New stuff coming soon....
2/27/05
Moss, in the shape of a "man down" that shows up only by Jake's Bridge
I always wear a hat or a scarf, and my camera has no strap...and this is the only ones on the whole roll. What do you think it was? (location: Saul Cemetery)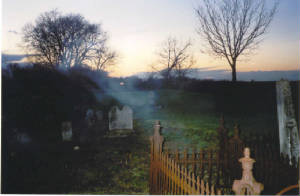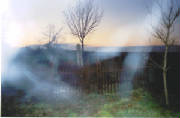 These are the group's personal photos from their paranormal experiences.
Thanks to my "photo master" friend, he lightened it up for you. This man is a photographer and has helped me many times with photos and have educated me as far as pixels and cameras go. I trust his judgement when he debunks a pic. Thank you, Richard! Great Job!!
He also does photo shoots professionally, if you're interested.

Jennifer's Ghost Pic 1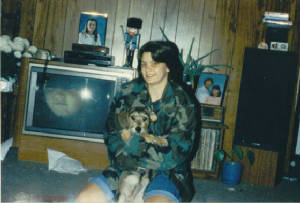 "Ghost child" captured on CLEARLY "off" t.v., at one of our old houses that seemed haunted
3/19/2005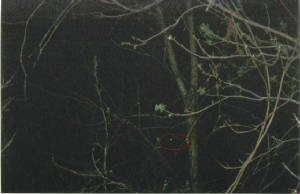 There were eyes staring us down, we took a total of 3 pics, this came out best.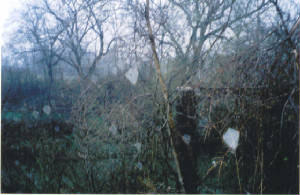 Many orbs showed up, on a clear day!
After many "experiences" here, I finally got a picture of a ghost in my own house!